Research Affiliate Program
The Northrop Frye Centre Research Affiliate Program is a special opportunity that provides financial and administrative support for the research projects of Victoria College Fellows. The program is of special interest to Fellows who work with, or would like to work with, undergraduate Research Assistants.
About the program

By affiliating a research project with the Northrop Frye Centre (NFC), Fellows gain access to the following:

1) The NFC covers the residual wages for Work Study Research Assistants (normally one per project and normally a Victoria College student).

2) The NFC provides priority-booking access to the Centre (VC102) for research-related activities. If needed, the NFC will also offer administrative support for affiliated research projects.
Eligibility

You must be a Victoria College Fellow with a research project that requires a Research Assistant
How to apply

Please submit a short abstract about your project along with a few lines about how collaborating with the NFC and/or employing undergrad RAs would benefit your work. Please send your application to nfc@utoronto.ca by June 8, 2020.
Questions?
Past Projects (2019-20)

Anne Urbancic, Research Project on Mario Pratesi

Ryan Hamilton was an outstanding participant in the Fall/Winter 2019-20 Work Study Program through the NFC Affiliation. He completed all the tasks indicated in the job proposal. My studies on the letters to and from Tuscan author Mario Pratesi were immensely helped by Ryan's diligent research and careful transcription of original and rare manuscript materials. His work clearly indicated his interest in and commitment to the project. In fact, at our meetings, our conversations tended to go on as we discussed all aspects of the author, the sociopolitical environment in which he wrote, his works and his correspondents. Thank you so much for the NFC Affiliation opportunity.

John Zilcosky

Andreas Motsch
People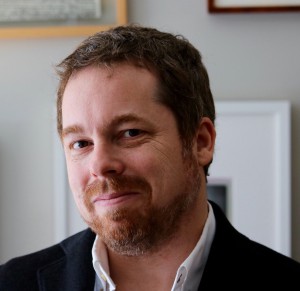 Director, Northrop Frye Centre
Professor Robert Davidson, Ph.D (Cornell)
Victoria College
73 Queen's Park Crescent
Toronto, ON M5S 1K7
Email: robert.davidson@utoronto.ca

Office Hours and / or Leave Status: Email for an appointment.
Bob Davidson, Professor of Spanish and Catalan, specializes in Modern Peninsular Literature and Culture with an emphasis on urban studies and cultural theories of food and hospitality. Prof. Davidson is the author of Jazz Age Barcelona (U of Toronto Press, 2009; shortlisted for the Canada Prize in the Humanities) and The Hotel: Occupied Space (University of Toronto Press, 2018). Current projects include a study of material culture and early 20th-century Spanish and Catalan narrative (By and About Objects) and a monograph on terroir and Catalonia (The Taste of a Nation), which brings together research conducted over the past decade.
He is the founder and co-editor of UTP's Toronto Iberic book series and has published work on different aspects of the Castilian and Catalan avant-gardes, cultural theory and film. Prof. Davidson has served on the editorial boards of the Revista Canadiense de Estudios Hispánicos, Diacritics, Catalan Review and Journal of Catalan Studies and has held visiting positions at The Johns Hopkins University, Queen Mary - University of London (Institut Ramon Llull Visiting Faculty) and University College Cork.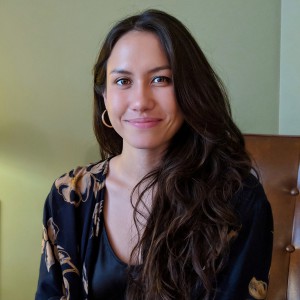 Amelia Bailey
Northrop Frye Centre & Events Coordinator
Victoria College
73 Queen's Park Crescent
Toronto, ON M5S 1K7
Email: nfc@utoronto.ca
Northrop Frye Centre Fellows: 2019-2020
Emily Doucet

Emily Doucet is a PhD candidate in the Department of Art History. Her dissertation examines the photographer Félix Nadar's experiments with new applications of photography, exploring the ways in which his investment in developing technologies provided a model with which to articulate theories of historical, technological, and social change. Her doctoral research is funded by the Social Science and Humanities Research Council of Canada. Emily also writes regularly on contemporary art for exhibition catalogues and art publications such as BorderCrossings and C Magazine.
Billy Johnson

Billy is a doctoral candidate in the Department of English. His dissertation examines the intersection of identity, literary culture, and regionalism in periodicals published in the Maritime Provinces of Canada during the first half of the 20th century. Taking a cue from recent theorizing of "region" as a constructed sense of cohesion and community, his project explores how writers and editors in the Maritimes negotiated competing forms of identification and aesthetic practice that variously reinforced and contested homogenizing, exclusionary models of regionalism. Ultimately, these periodicals and the literature they published reveal a cultural and social space marked by contestation and internal division, providing a basis for more complex understandings of community, identity, and belonging within the transatlantic world.
Roxanne Korpan

Roxanne is a doctoral candidate in the Department of the Study of Religion and the collaborative program in Book History and Print Culture. Her dissertation research examines histories of Anishinaabemowin bible translation in 19th-century Canada. She focuses her analysis on the materiality of these books, looking at missionary translators and local language experts, publishing institutions and printing presses, physical features of the bibles, and their circulation and use. Her research draws out the multivocality of Indigenous-language bibles: from working as colonial agents intended to impose a foreign religion on Indigenous populations in Canada to serving as archives of Anishinaabe language, labour, culture, and creativity.

Roxanne is also a course instructor with the Department for the Study of Religion, a letterpress printer in the Massey College Bibliography Room, and a contemporary dance artist.
Matthew Thompson

Matthew Thompson is a PhD candidate studying at the Cinema Studies Institute of the University of Toronto. His dissertation explores the representational strategies shared by space exploration, environmentalism, and science fiction during the 1960s and 70s. He has an article on insects and cinematic technology in the journal Spectator and an interview with Raffaele Mirelli in the journal World Picture.
Northrop Frye Visiting Fellows: 2019-2020
Claire Battershill

Claire Battershill is a fiction writer and a Banting Postdoctoral Fellow and SSHRC Impact Talent Fellow in the Department of English at Simon Fraser University. She is the author of a collection of short stories, Circus (McClelland & Stewart 2014); an academic monograph, Modernist Lives: Biography and Autobiography at Virginia and Leonard Woolf's Hogarth Press (Bloomsbury 2018); two collaboratively written academic books (Scholarly Adventures in Digital Humanities, Palgrave 2017, and Using Digital Humanities in the Classroom, Bloomsbury 2017); a handful of poems; some book reviews; and many academic articles and book chapters on book and publishing history, digital humanities, and 20th-century literature. She is the co-director of the Modernist Archives Publishing Project (MAPP), a critical digital archive of publishers' records, and the co-curator of Make Believe: The Secret Library of M. Prudhomme - A Rare Collection of Fakes, an experimental collaborative art and creative writing exhibition on tour in libraries across Canada in 2019.
Marta Manzanares Mileo

Marta Manzanares Mileo holds a PhD from the University of Barcelona in History, which she completed in November of 2018. She holds a European Master's Degree in Food History and Culture and a BA in History from the same university. She made a research stay at the University of Cambridge as Visiting graduate student, and she previously participated in the 'Food and drink studies Summer University' organized by the European Institute for the history and cultures of food and the University Francois Rabelais (Tours). Her doctoral dissertation, 'Confectionery in early modern Catalonia: practices and meanings around sweetmeats, 1500-1800', examined the production and consumption of sweetmeats in Barcelona from the perspective of the guild of confectioners. It explored the transmission of knowledge within an urban corporation and illustrated the tensions over the sweet marketplace. Focusing on Barcelona, this study also re-examined the consumption of sweetmeats beyond the aristocratic circles. At the Northrop Frye Centre, she will be working on her current research project, which addresses the process of feminization of sweet taste in Barcelona during the seventeenth and eighteenth centuries.