Alumni of Victoria College (AVC) Mission
Build a strong relationship between Victoria College and its diverse alumni by engaging, informing and connecting them to the College's ethos, history and identity.
2023–2024 AVC Executive Slate of Officers
President: Vito Labate Vic 0T0
Vice President: Diana Lawrence Vic 8T8
Past President: Vacant

Members of the Executive
Nancy de Vera Vic 1T1
Arturo Martinez Peguero Vic 1T2
Benjamin Bongolan Vic 0T9
Abigail Brown Vic 9T9
Mahmoud Bitar Vic 1T6
Mimi O'Handley Vic 1T6
Susan Cui Vic 1T6
Richard Vien Vic 9T3
Mollie Sheptenko 2T2
Helen Hayes Vic 1T8
Justin Kwan Vic 1T4
Student Liaison Chairperson & VUSAC Representative
Shane Joy, VUSAC President
TBC, VUSAC Academic Commissioner

Friends of the Library Representative
Kathryn Cumming Vic 7T4

VWA (Victoria Women's Association) Representative
Diane Dyer Vic 6T2

Members at Large
Akash Goel Vic 1T1

Ex-Officio Members
President of Victoria University: Dr. Rhonda N. McEwen
Principal of Victoria College: Prof. Angela Esterhammer Vic 8T3
Permanent Class Executive President: Khulan Enkhbold Vic 2T3
Chair, Governance and University Affairs Committee of the Victoria University Board of Regents: Julia Zarb Vic 9T0
Executive Director, Alumni Affairs & Advancement: Louise (Huntingford) Yearwood Vic 8T6
Secretary: Helena Herscovici, Alumni Affairs Officer
Vito Labate, President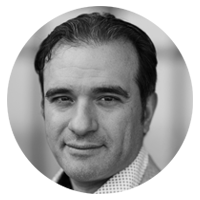 Vito Labate is vice president and global industry marketing leader at the Capgemini Group. With more than 20 years of progressive, international experience, he leads a global team of marketing and communications professionals around the world, responsible for marketing, communications, brand and advertising strategies. Vito's experience includes leading teams in North America, Europe and Asia.
Vito is a volunteer mentor to new employees of the firm and has been the executive sponsor of employee groups focused on emerging innovation in the workplace. He has sponsored and judged hack-a-thons focused on social good initiatives as well.
Vito is the president of the Alumni of Victoria College (AVC) and has served as an executive of the AVC since 2020. He graduated from the University of Toronto, Victoria College in 2000 with a Bachelor of Arts Degree in English and Political Science and subsequently completed a Master of Arts Degree in English at the University of Toronto in 2001.
Diana Lawrence, Vice President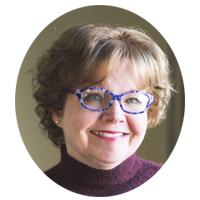 Diana Lawrence is associate vice-president, communications at New Hampshire's Dartmouth College. A former reporter for The Toronto Star, Diana has held a variety of positions in communications at Chatelaine magazine, United Way of Greater Toronto, Landmark College, the Vermont Institute of Natural Science, Vermont Academy and Dartmouth. She holds a Bachelor of Arts Degree in English from the University of Toronto and a Master of Arts Degree in Liberal Studies and Creative Writing from Dartmouth. A self-confessed Tudorphile, she lives (and gardens) in southern Vermont.
Abigail Brown, Member of the Executive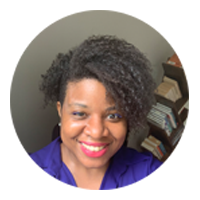 With 20 years of experience in writing, PR and marketing communications, Abigail Brown is currently director of marketing and communications with a provincial regulatory body and professional association. She has also held director and other senior leadership positions for hospital foundations, contributing to their strategic planning and successfully leading marketing and community engagement activities to raise awareness, nurture existing donors and attract new donors. With a passion for storytelling–—particularly in the not-for-profit space—Abigail has also worked with Ovarian Cancer Canada, Plan International in Canada, Community Living Ontario, and United Way (Toronto), with a senior manager role at Scotiabank to round out her experiences. In addition to ongoing professional development, she holds an Honours Bachelor of Arts in English and Sociology from the University of Toronto.
Abigail believes strongly in giving back to the community and volunteering. In the past, she has volunteered for local charities, including youth and women's shelters, and currently volunteers in kids programs and fundraising events for a church in midtown Toronto. Abigail treasures her years of learning at the University of Toronto. She is a proud Victoria College alum and, along with her current volunteer position on the Alumni of Victoria College Executive, has also volunteered in a number of initiatives supporting Victoria University students, including mentoring programs and events.
Susan Cui, BA, MBA, Member of the Executive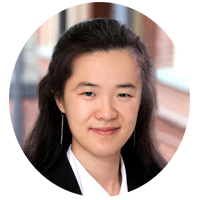 Susan graduated in 2016 from Victoria College with a Bachelor of Arts Degree in International Relations and Economics. She also completed the Vic One Lester Pearson Stream during her first year, which gave her a stimulating and intimate learning environment and unparalleled access to thought-provoking leaders. Following graduation from Victoria College, Susan embarked on a brief but exciting career in politics as a woman of a visible minority, where she had the opportunity to both organize political campaigns on the ground and work in the public service directly in support of key decision-makers in the Government of Ontario. Although she no longer works in politics, she continues to support young women in politics through her involvement in the PC Women in Politics Association.
At Victoria College, Susan enjoyed participating in the annual Victoria College Frosh Week and was part of orientation planning as a frosh leader and orientation executive. Her motivation to sit on the Alumni of Victoria College is to represent and increase the voice of younger Victoria College alumni ("Vickies") within the greater alumni community.
Mollie Sheptenko, Member of the Executive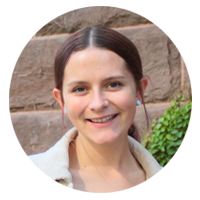 Mollie Sheptenko is proud to sit on the Alumni of Victoria College in her position as class president. She is excited to represent the Victoria College Class of 2T2 on the Alumni Victoria Executive and to maintain the class community through professional alumni events and social gatherings.
During her time at Victoria College, Mollie was involved in a variety of Victoria College and campus groups, including Commuter Dons, Caffiends, Vic Athletics, Love146, and Big Spoon Lil Spoon (U of T Chapter). Mollie also participated in research opportunities, including TeamWork and Jackman Scholars-in-Residence. She is thankful to have had the opportunity to participate in these extracurriculars and for the connections they allowed her to foster.
Presently, Mollie is working as a communications and consultancy specialist with the Coalition Against Trafficking in Women. She also spends her time volunteering with the Michigan Abolitionist Project and continuing her research with the Bodies Through Time Jackman Scholars-in-Residence project.
Permanent Class Executives
Alumni of Victoria College Constitution
Alumni of Victoria College (AVC) Members' Terms of Reference