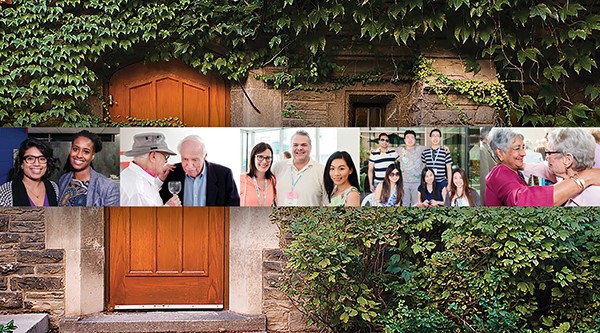 Alumni Reunion
Thank you to all who attended our 2022 Alumni Reunion events! Guests enjoyed lectures, events, speeches, presentations and more.

We look forward to honouring the graduation years ending in 3 and 8 at the 2023 Alumni Reunion! Events will take place from Wednesday, May 24 to Sunday, May 28. Details will be announced in April 2023.

Questions about the Alumni Reunion? Please email or call 416-585-4503 for more information.


Graduates Holiday Lecture
Featuring Victoria University President, Dr. Rhonda McEwen
Saturday, December 10, 2022
11:00 am – 12:00 pm
Virtual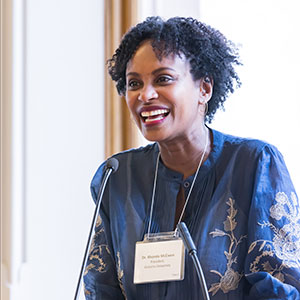 Everyone is welcome to ring in the holidays at the annual Victoria College Graduates Holiday Lecture (formerly the Graduates Christmas Luncheon).

This year's event will feature a talk given by Dr. Rhonda McEwen, the 14th President and Vice-Chancellor of Victoria University. Dr. McEwen is the Canada Research Chair in Tactile Interfaces, Communication and Cognition at the University of Toronto, and Professor of Emerging Media & Communication. An international scholar in the field of Human-Machine Communication, Dr. McEwen's work combines communication studies and applied and behavioral sciences to examine the social and cognitive effects of technologies.

Dr. McEwen's presentation, Alexa: Are you my friend? The Rise of the Social Robots, describes what social robots are, how they work, and what communicating with robots means for society.

Register for the Graduates Holiday Lecture by December 7. Please contact vic.alumni@utoronto.ca or 416-585-4500 with any questions about the event. Live captioning will be available during the event; please let us know should you require it.

Zoom details will be sent to all those who register.