Admission Awards for International Students
International students who select Victoria College as their first-preference college are automatically considered for Vic awards on admission. These merit-based scholarships recognize secondary-school excellence and don't require an application, however, applicants are strongly encouraged to submit the Victoria College Student Profile.
International students are encouraged to apply for the Lester B. Pearson International Scholarship. This prestigious scholarship covers tuition, books, incidental fees and full residence support for four years.
In addition, all students are automatically considered for the following awards at the University of Toronto and Faculty of Arts and Science:
For more award opportunities for international students, browse the Award Explorer database.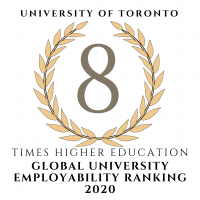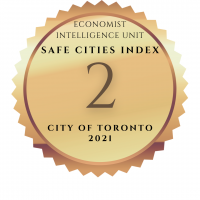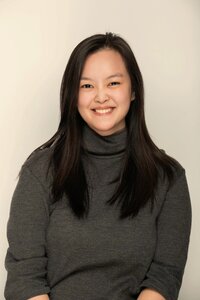 "The Victoria College Community has played a big part in my University life. From academic success workshops to mentorship programs, Vic has provided me with a wide range of support allowing me to develop a sense of community. It has also provided me with great exposure to expand my network and forge meaningful relationships throughout my journey here. As a fourth-year student and a soon-to-be Vic grad, I hope to contribute and give back to the community by fostering a welcoming environment for my peers and incoming students"
- Athena Cheng, U of T Victoria College, Class of 2023
Resources at Vic
As a member of the Victoria College community, you will have access to many resources across the University of Toronto campus. The resources below are only a few of the hundreds of resources available to you.
Victoria College Assistant Dean, International and Upper Year Students

As the Assistant Dean, International and Upper Year Students, Bergita Petro prioritizes the needs of international students and regularly meets with International students, acting as a resource person for student questions and concerns.
Vic International Mentorship Program

Vic's International Mentorship Program begins in the summer before you start classes and provides support throughout your first year. Each of these mentors are international students themselves, who are happy to help answer your questions, share their experience, and connect you to campus resources and help.

The mentorship program also organizes programming specifically for international students. Learn more about our biweekly upcoming events that include fieldtrips, International Mentor drop in sessions and expert info sessions,
International Student Orientation

International Student Orientation (ISO) is a welcome and orientation program designed exclusively for International Students. Our team of staff & upper year International Mentors will welcome you to Vic, help you discover the city, and provide support & programming to help ensure a successful transition into university.

"At ISO, you will get a chance to explore the university and its culture at a more laid-back pace. You will also get a head start preparing your dorms and T-Cards, which gives you more time to socialize during orientation week! This year I'm living with the friends I made during ISO."

- Utkatsh Mali
Vic BIPOC Counsellor

Black, Indigenous and People of Colour (BIPOC) identifying students at Vic have access to a full-time, BIPOC counsellor, offered through Health and Wellness. This position was created through extensive consultation with equity groups at UofT, student governments, and with BIPOC students all across the University.

Appointments with the BIPOC counsellor are available to current students through Health and Wellness.
Learning Strategist

As a student, you will have access to our Learning Strategist who can help you develop strategies to improve your academic functioning based on your strengths and learning preferences. Strategies may include reading, note-taking, assignment planning, time management, motivation, memory and concentration, as well as ways to manage procrastination, anxiety, and stress.
Writing Centre

Vic's writing instructors help you develop your capacity to plan, organize, write and revise your essays, reviews, lab reports, case studies, and other academic papers. They will go over your work, and help you gain your own skills in writing, revising and editing.
Accessibility Advisor

Our On-Location Accessibility Advisor aims to break down barriers in registering and accessing services at UofT.

Academic accommodations are arranged through Accessibility Services. Contact Accessibility Services as soon as you are accepted to UofT to arrange for accommodations prior to the start of classes.

We encourage you to register with Accessibility Services if you identify with any of the following disability categories:

Attention Deficit Hyperactivity Disorder (ADHD)
Autism Spectrum Disorder
Brain Injury or Concussion
Chronic Health Issues (for example, Bowel Diseases, Epilepsy, Migraines)
Deaf / Hard of Hearing
Learning Disability
Mental Health – both permanent and temporary (for example, anxiety, depression, schizophrenia, disordered eating)
Mobility / Functional Issues
Low Vision / Legally Blind
Temporary Issues (for example, Broken limbs)
Career Planning

At Vic, we offer many ways to help you explore your career options. Take advantage of our embedded Career Educator and Transition Out Specialist, who can help guide you through your career exploration. Additionally, the Vic Reach program is a customized program that takes a holistic approach to future planning. You will begin with an honest self-examination and survey of your skills identifying gaps and strengths. Through Vic Ready modules and individualized coaching, you will develop and refine soft skills and make connections with peers, alumni, industry professionals, and staff.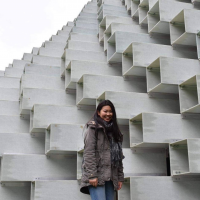 "As an international student, my biggest fear was becoming isolated in a foreign country I have never been in. [International Student Orientation], however, was full of students with similar concerns gathering from every corner of the world. Knowing I had a team of mentors and students in a similar position as me was reassuring and greatly eased my experience as a first-year student at UofT."
- Yuna Yamazaki, U of T Victoria College, Class of 2023
Resources at UofT
Centre For International Experience (CIE)

The Centre For International Experience (CIE) at the University of Toronto supports and engages. The CIE offers many great services to international students, including workshops and information sessions on immigration, taxes, work permits, healthcare, and more.

Click here to find out more about their programming and services.
Access & Inclusion Peer Programs

Access & Inclusion Peer Programs is a mentorship program for African Black Caribbean, Latin American, Southeast Asian and First Generation students (whose parents/guardians did not complete post-secondary education in Canada).

Mentor navigators provide connections to academic, career, wellness, engagement and many other services to foster a sense of belonging and community. They also help students navigate barriers to access and inclusion, and connect students to each other and the broader U of T community.

To learn more, visit Access and Inclusion Peer Programs
Multi-Faith Centre

The Multi-Faith Centre at UofT supports the spiritual well-being of everyone on campus. The Centre provides discussions about meaning and purpose, social justice and religious diversity workshops, as well as mindfulness meditation, worship, yoga and other practices.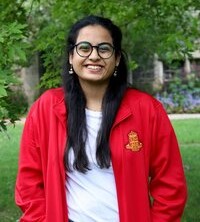 "What stands out about Vic to me is the intersection between opportunity and community. As a student who entered university in 2020, amidst a raging pandemic, Vic helped me find a sense of belonging. It is where I found people who don't laugh at you when you make a mistake but laugh with you and inspire you to grow."
- Anisha Huq, U of T Victoria College, Class of 2024
Student Groups
UofT and Vic have many student groups, a number of which are focused on ethnic, cultural and religious identities. You can search these groups using the Ulife website and visit the Victoria University Student Administrative Council (VUSAC) website for clubs and levies on the Vic Campus.
Victoria International Students Association (VISA)

Victoria International Students Association (VISA) at the University of Toronto is a platform for internationally-minded students to come together -- it is a place for international students to get used to the local culture, and for local students to reach out and connect with the international community.

To learn more, visit the VISA website.
VUSAC Equity Commission

The Equity Commission is known for its work advocating for Vic students. The Commission strives to make Vic more equitable through projects such as de-gendering washrooms and providing equity training to student groups and leaders.

To learn more about the Equity Commission, visit vusac.ca/commissions
World University Service of Canada (WUSC)

WUSC is a Canadian non-profit organization that works to foster youth-centered solutions for improved education, economic, and empowerment opportunities to overcome inequality and exclusion in over 15 countries around the world. To learn more, follow Vic WUSC on Instagram!
Ulife

Ulife lists a large and diverse directory of student clubs, organizations, activities and opportunities on all three of the UofT campuses. The thousands of entries include cultural clubs, religious clubs, debating societies, sports teams, social activism, drop-in classes, and research opportunities and awards.

To learn more, visit ulife.utoronto.ca
Sessions and Events
Choosing a university is a big decision. We host several events for prospective students throughout the application process to help you learn more about Vic. We will continue to update this list, as well as provide dates, times and registration details for the events below when the information becomes available.
Weekly Information Sessions

Vic hosts weekly information sessions to help answer prospective students' questions. These sessions run from September to December and January to April. To learn more about these sessions, visit our information page.
Prospective Student Event

Every year, we host an event in the fall for prospective students to learn more about Victoria College and the University of Toronto. This event features several student life and academic booths, college tours, as well as an opportunity to meet current students.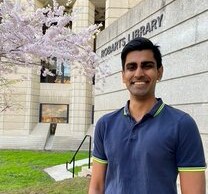 "As an international student, I was quite nervous when I decided to move to a new country by myself. The Victoria International Student Orientation (ISO) helped me make friends and acclimatize to living in Canada. Victoria College had a very inclusive community which made it easy for me to settle into university life. I'm very glad I chose Vic!"
- Utkarsh Mali, U of T Victoria College, Class of 2022