Vic Recipient of Opportunity Award Gives Back to Community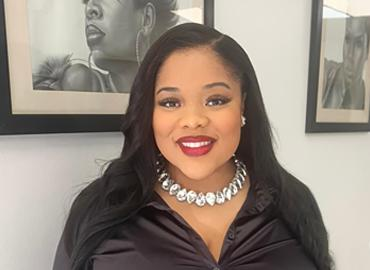 It has only been a few weeks since Lashae Watson graduated from Victoria University in the University of Toronto, and she has already begun her career in her field of passion, as a Youth Advocate for the African Canadian Christian Network (ACCN), a not-for-profit organization that seeks to foster equitable environments and create access to opportunities for Black youth and their families.

Through their Nurturing Promise, Harvesting Potential (NPHP) program, Lashae will be working with Black youth in the GTA, Peel and Durham regions to support them in discovering and achieving their goals. This new position is a perfect fit given her longtime passion for social change rooted in equity, diversity, access and inclusion.

Watson recently shared that it was a conversation she had with Vic's registrar, Yvette Ali, that encouraged her to pursue a double major in Equity Studies and Human Geography with a Focus in Urban Geography, which she says has been instrumental in growing her passion for social change. "I come from a family of community leaders and helpers, and I've seen the power of education," said Lashae. "The Bader Opportunity Award was an immense support to me and eased my very anxious fears of not being able to afford bare necessities. I am forever grateful to Victoria College for providing me with this award, and I deeply hope that it will continue to support the many students at Victoria College who are in a similar position as me."

The awards are made possible through the support of donations, and in large part, bequests from members of Vic's alumni community.
"Lashae's experience at Victoria College demonstrates the significant role our donors can play in the lives of our students," says Louise Yearwood, executive director, Alumni Affairs & Advancement. "Through the establishment of awards, such as the opportunity awards, we are able to offer critical financial support to our students. Legacy gifts—for example, a bequest in a Will—are a great way to have a lasting impact at Victoria when directed toward our student awards program."
Read more about Lashae's journey at Vic and her dreams here.

To learn more about planned giving, contact sharon.gregory@utoronto.ca.