Admissions
Find important information that will guide you throughout the University application and college selection process.
How To Apply
View our Campus
Choosing a university is a big decision. View our student spaces on campus and meet with us virtually to learn more about Vic.
Learn More
Scholarships and Awards
Every year, we award over $300,000 in admission scholarships to outstanding secondary-school Canadian and International students.
Learn More
Student Life
Study and live in the heart of downtown, Toronto, and become a member of our academic and social community.
Explore Vic
Connect With Our Recruitment Staff
Do you have questions about the University of Toronto College system? Do you want to learn more about the Victoria College admissions process? Do you want to meet some current students and learn more about the student experience? Attend one of our virtual information sessions to learn more about Vic!
Consider Vic One
The award-winning Vic One program is a distinctive academic experience for first-year students. It's designed to highlight the meaningful dialogue that can take place in a supportive small classroom setting.
"In my first year, Vic was Vic One. The program created a sense of comfort, knowing that I would come back to the same 25 people every day for the entire year. My Vic One professors helped me as I transitioned from high school to university, and years later, I know I can go back for assistance."
Camille B, UofT Victoria College, Class of 2016
Vic One
A distinctive academic experience for first-year students.
Vic One Hundred
Vic One Hundred seminars offer you the opportunity to experience a seminar-style, community environment in your first year.
Newly Admitted Students
You are on your way to starting a fantastic experience as both a member of the Vic community and as a student in the Faculty of Arts & Science in the University of Toronto.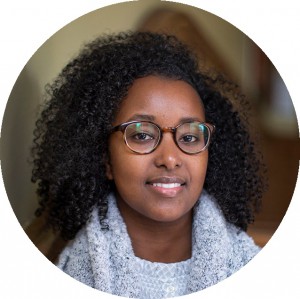 "Seek out the experiences you think will be enriching to you. As with anything in life, don't disqualify yourself."
- Edil Ga'al, Rhodes Scholar, UofT Victoria College, Class of 2018